2016 RGT GUITAR TUTORS CONFERENCE
Sponsored by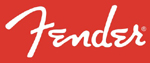 "The event of the year for anyone who teaches guitar"
SUNDAY 25th SEPTEMBER
at University of West London, Ealing, London 10 a.m. to 4 p.m.
---
There will be an extensive programme of seminars by top music educators:
Master of Funk – Rob Harris
Jamiroquai guitarist Rob Harris, who has also worked with Beverly Knight, Robbie Williams, Katy Perry, Kylie Minogue and Don Airey, will talk about his career, gear and versatile playing techniques.
Playing Guitar for Films - Hugh Burns
Legendary session guitarist Hugh Burns, who has performed guitar on numerous blockbuster movies such as Return of the Pink Panther, Die Another Day, The Full Monty and The Hobbit, will give an insight into what's involved in playing for film scores.
Advanced Lead Playing – Lee Hodgson
Virtuoso guitarist Lee Hodgson provides an in-depth demonstration of lead playing covering country guitar and beyond, utilising advanced playing techniques including rhythmic and timing displacement.
Modes Demystifi ed – Max Milligan
This entertaining class will explain the application of modes, explode some of the myths and give you plenty of information to pass onto your pupils.
RGT Exam Clinic – Merv Young
RGT Chief Examiner Merv Young answers any queries you have about RGT syllabuses, as well as exam preparation and how the exams are assessed.
Performance Awards – Pete Farrugia
RGT examiner Pete Farrugia will give you all the information you need about RGT Performance Awards: how to effectively prepare your students, record their performances and submit your entries.
Maximise Your Income With Group Tuition – David Millar
This seminar provides a wealth of ideas and experiences covering all aspects of group tuition to enable you to reduce your hours and raise your income.
Acoustic Arrangements – Max Milligan
Highly-respected guitarist Max Milligan discusses and demonstrates a variety of different musical examples to highlight his approach to arranging pieces for acoustic guitar with style and panache.
Teaching Students with Special Educational Needs – Al Summers and Ray Bradfield
This insightful session will explore a variety of teaching strategies that can be used across a range of learning requirements to alleviate issues such as concentration and behaviour.
Slide and Steel – Chris Eaton
Chris is regarded as one of the UK's leading slide specialists and is a contributor to Acoustic magazine. In this seminar he'll be discussing and demonstrating bottleneck slide techniques, as well as electric lap steel and much more.
Creative Rhythm Guitar Playing for RGT Exams – Charlie Tottman
RGT examiner Charlie Tottman demonstrates a range of rhythm guitar techniques and tips which can be used to inspire your students to create their own ideas, improve their rhythm playing and maximise marks.
Ensemble Classical Guitar – Raymond Burley and Arne Brattland
'Nothing is more beautiful than a guitar, save perhaps two'. Raymond Burley and Arne Brattland will play a selection of pieces for two guitars and explain how they go about working in a guitar ensemble situation.
Fender: Built for the Pursuit – Damon Chivers
Fender demonstrator Damon Chivers presents the very latest innovations from the legendary Fender guitar company.
You Too Can Ukulele – Stuart Wheaton
Don't miss out on potential students with this hugely popular instrument. RGT examiner Stuart Wheaton demonstrates how to convert your guitar playing and teaching skills to the ukulele.
Jazz and Beyond, Making the Changes – Paul Hill
Jazz maestro Paul Hill demonstrates a system of how to think when improvising over chord changes, from simple two and three chord songs to Giant Steps and beyond.
All seminars may be subject to change.
Click here to read What guitar teachers said about previous RGT Conferences
Venue and Times
The venue is the University of West London, Ealing, London. There is free car parking nearby, as well as good train and underground connections nearby. There is easy access from Heathrow airport.
The conference will open at 10 a.m. and close at 4 p.m. This should enable most delegates to attend without the need for overnight accommodation.
ATTENDANCE AT THIS EVENT IS BY ADVANCED BOOKING ONLY
Booking closes Thursday 22nd September
---
Credit / debit card bookings can also be made by telephone on 01424 222222
---